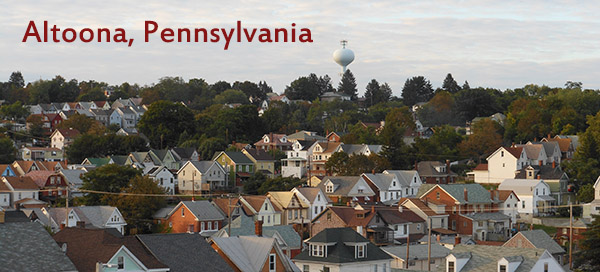 The City of Altoona covers an area of nearly ten square miles, and is nestled in the Allegheny Mountains at the foot of the Allegheny Front in Blair County, Pennsylvania. The City has a tight but stable overall housing market. According to the U.S. Census, there were 21,681 housing units in the City of Altoona. Of these, 1,622 (7.5%) were vacant. This is a healthy overall vacancy rate, as it falls between the five and eight percent generally promoted as acceptable. Closer analysis reveals a bit of a disparity, however. Among owner-occupied units, the vacancy rate is an extremely low 1.4% indicating a possible need for additional owner-occupied housing. On the rental side, however, the vacancy rate is a somewhat high 9.7%, indicating that the rental market may be saturated.
In the past decade, Penn State University's Altoona campus has expanded substantially to nearly 4,500 students at the time of this writing. On-campus dormitory construction has not accompanied this growth. Thus, the retail market has been flooded in recent years by both college students and new rental units (often older owner-occupied homes are converted to rental homes).
There is concern that there is not enough housing choice in Altoona. The elderly and young professionals in particular are no longer satisfied with the single-family detached housing and often desire townhomes or other higher density options.
Over half of the housing stock in Altoona was built before World War II. Housing age is often used as an indicator of condition, and generally, the newer the house, the better the condition. Physically, the housing stock in the city is in excellent condition.
Based on calculated increases in median housing value, the average homeowner with a mortgage is paying at least $683 per month for basic housing needs, and the average owner without a mortgage is paying $270 a month, mostly in utilities, as well as insurance and taxes. This makes the average monthly mortgage payment in Altoona at least $413, excluding taxes and insurance.
The median sales price for homes in Altoona PA for the past months was $85,000 based on 65 home sales. Compared to the same period one year ago, the median home sales price increased 40.5%, or $24,500, and the number of home sales decreased 4.4%. There are currently 359 resale and new homes in Altoona, including 1 home in the pre-foreclosure, auction, or bank-owned stages of the foreclosure process. The average listing price for homes for sale in Altoona PA was $101,032, which represents a decrease of 2.5%, or $2,593.
There is also private investment in the form of cash equity, private mortgage and other financing that may be available for housing. These resources can take many forms and may even be raised through obtaining either the Low Income Housing Tax Credits or an historic tax credit.
Several mortgage brokers are offering home mortgages in Altoona, PA at variable rates.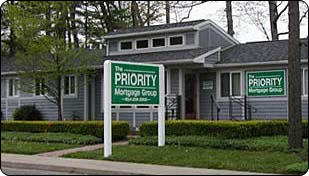 Altoona mortgage brokers service home mortgage loans throughout Pennsylvania.